STORE IT WISE at WESTMOOR
Public Storage Units & U-Haul Truck Rentals - Greeley, CO
GREELEY PUBLIC SELF STORAGE
STORE IT WISE AT WESTMOOR
Address:
4753 West 10th Street
Greeley, CO 80634
Storage Unit Sizes:
5×5
5×10
10×5
10×10
10×15
10×20
10×30
UHAUL truck rentals
View storage size examples below.
Gate hours: 6 AM to 7 PM every day
Office Hours:
Mon-Fri 8:30AM – 5PM (Closed 1-2PM for lunch)
Sat – Closed
Sunday – Closed
Contact Us:
Phone: (970) 304-0029
Email: westmoor@storeitwise.com
Fill out the form below and we'll be in touch!
Greeley Public Self Storage
It's easy to let your unused valuables clutter up your house. If you're ready to pack up the unpleasantries crowding your home, Store It Wise Westmoor is a great solution. Located in West Greeley, our secure, reliable storage units come in a variety of sizes to accommodate how much space you need.
Our conveniently located public storage lot makes it easy to visit your unit, so you don't have to worry about not having access to your belongings. Our computerized security gate will give you quick and easy access any time between 6AM and 9PM.
The West Greeley, CO storage unit is the perfect way to clean up your idle household items. Tuck away those unread books, sentimental knickknacks and old furniture to make way for your new treasures. Our state-of-the-art mini storage facilities will protect your valuables, 24/7, with our 6-foot tall fences and cameras for maximum security.
If you are unsure what size storage unit you need, contact us and we can answer your questions suggesting the best fit for your needs.
Did you purchase a new RV? Store It Wise Westmoor in Greeley, CO has secure RV storage. Keep your HOA happy and store your RV in a storage unit. Check out our availability for secure RV storage in West Greeley, CO.
Our West Greeley storage lot also has boat parking spaces available. Need somewhere to store your boat in the off season? Our secure lot will give you the peace of mind you need with a convenient location to store your boat.
To rent a secure, storage unit, visit our West Greeley, CO facility today or rent a storage unit online today.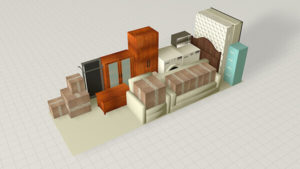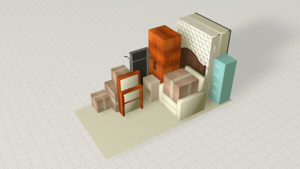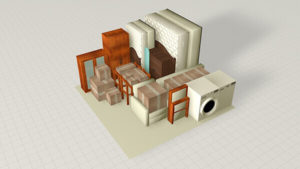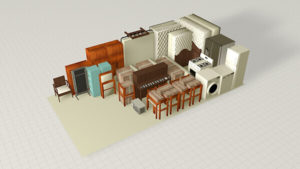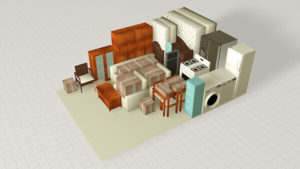 U-Haul Truck Rentals In West Greeley
For U-Haul truck rental in West Greeley, CO, contact us at our Westmoor storage location.